Home | About | Collections | Stories | Help! | News & Links | Friends | Lets Talk! | Events & Visiting | Search
Xerox Documenter System Brochure


The Xerox Documenter System (front and back) (1987)
A comprehensive document composition system running
on the Xerox 6085 workstation under Viewpoint
Comment from virtual visitor Michael Bowen (January 2006)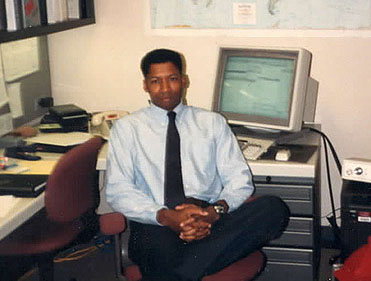 Michael Bowen in his office with his Xerox 6085
The Xerox Documentor was a package which consisted of a Xerox 6085 loaded with Viewpoint software crippled so that its ethernet connectivity was disabled. I had a standalone laser printer, the Xerox 4045 attached via a proprietary (not RS232 or Centronics) interface cable. It was sold as a complete desktop publishing system and was to sell for about $10,000. The inventor of the concept of the Documentor was Charlie Levy and it was in this configuration that Xerox sold more 6085s than in any other way. The 6085 as a networked workstation was a market failure - Xerox 'sold' more of them to Xerox than to any other company. For this configuration Charlie Levy won the President's Award, the highest that Xerox offered employees.
If you have any more information about this brochure or the Xerox Documenter,
please contact us!

See Also:

Our pages on the Xerox 6085 and the Xerox 4045 printer


The Digibarn's extensive collection of Xerox computers and other artifacts
Please send site comments to our Webmaster.
Please see our notices about the content of this site and its usage.
(cc) 1998- Digibarn Computer Museum, some rights reserved under this Creative Commons license.