Home | About | Collections | Stories | Help! | News & Links | Friends | Lets Talk! | Events & Visiting | Search
DotCom Schwag: Real Jukebox Case
The DigiBarn is not really collecting 90s stuff, especially from as recent an era as the DotCom boom and crash but we thought we would throw one piece in for good measure and this Real Jukebox case would do as well as anything else, so here it is, from the release of the Jukebox on May 3, 1999.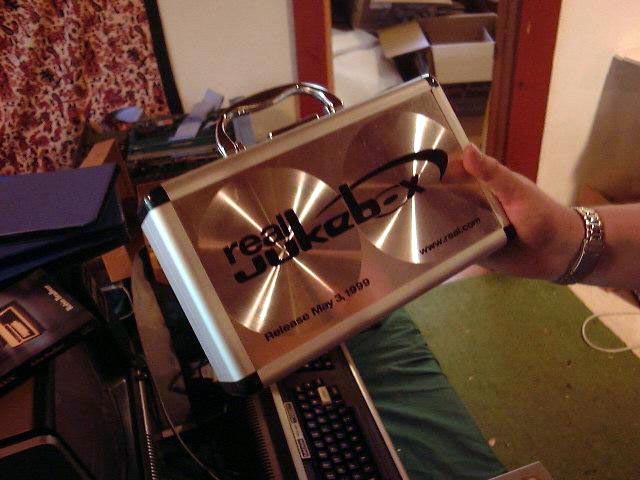 Please send site comments to our Webmaster.
Please see our notices about the content of this site and its usage.
(cc) 1998- Digibarn Computer Museum, some rights reserved under this Creative Commons license.