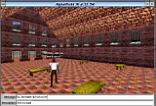 Early Shots of Worlds Chat and AlphaWorld (May to September 1995)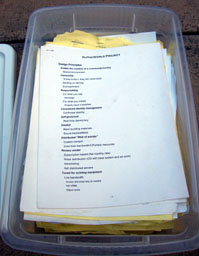 Ron Britvich's design notes for AlphaWorld (and Active Worlds) (from early 1995)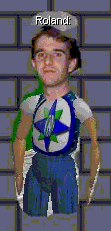 Roland Vilett's Retirement Party (May 31, 2002)
Want to tell us something about early virtual worlds and avatars? Get in touch!
See Also:
Mauz's excellent Active Worlds History pages
Worlds Inc homepage
Active Worlds homepage
Contact Consortium projects in Active Worlds
DigitalSpace Projects in Active Worlds
Bruce Damer and Stuart Gold's writing about AlphaWorld and Active Worlds
See also Aine's links to the history of AlphaWorld,Worlds Inc, and Active Worlds
Maze War, a multi user 3D game, played in the 1970s at Xerox PARC and later on D-Machines networks, this could be one of the first "avatar" 3D environments
Finite State Fantasies and the story ESCAPE, a comic book by Rich Didday shows one of the earliest visions for avatars, back in 1976.