Home | About | Collections | Stories | Help! | News & Links | Friends | Lets Talk! | Events & Visiting | Search


DigiBarn Systems: Cromemco C10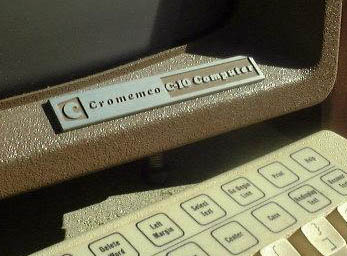 Cromemco C10 logo plate up close

This system is the very first "all in one" with a computer and monitor all built in (the computer is in the monitor cabinet). This trend was to become very popular later with the 1990s and the iMac and others.
Please send site comments to our Webmaster.
Please see our notices about the content of this site and its usage.
(cc) 1998- Digibarn Computer Museum, some rights reserved under this Creative Commons license.