Home | About | Collections | Stories | Help! | News & Links | Friends | Lets Talk! | Events & Visiting | Search
DigiBarn Mystery Systems:
Intel Blue Box (big disk drives?)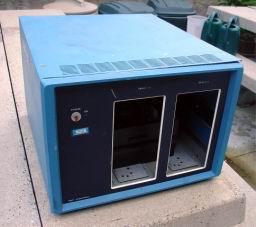 The mystery of the Intel MDS "Blue Box is solved! Go to this page for the results.
Please send site comments to our Webmaster.
Please see our notices about the content of this site and its usage.
(cc) 1998- Digibarn Computer Museum, some rights reserved under this Creative Commons license.