Home | About | Collections | Stories | Help! | News & Links | Friends | Lets Talk! | Events & Visiting | Search
DigiBarn Friends:
Janek Kaliczak and his innovations and companies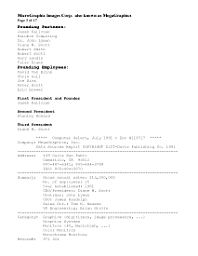 Janek's page about MicroGraphic Images Corp.
Janek Kaliczak founded MicroGraphic Images Corp (also known as MegaGraphics) in Camarillo, CA, in the early 1980s and produced some notable firsts. Janek has provided us some scans of key documents representing his company and his own innovations. Find a PDF version of the below images here.



The MegaScreen II, one of the first high resolution screens for the Macintosh computer
Megatalk Plus 3.0 User's Guide

Megatalk was an early and fully featured mail programe for the Macintosh.
Real Time Mapping System for the FMC Bradley Fighting Vehicle
See Also:
Janek Kaliczak and the "World's Largest Apple System" as demonstrated
and used at the 1982 US Festival (1983 story from Softtalk Magazine).
Know anything more about MicroGraphic Images Corp or these projects, contact us!


Please send site comments to our Webmaster.
Please see our notices about the content of this site and its usage.
(cc) 1998- Digibarn Computer Museum, some rights reserved under this Creative Commons license.