Digibarn History:
Open House - August 18, 2007
This sunny but not too hot day in August was one of our best open houses yet and I want to thank everyone for coming. Captain Crunch (AKA John Draper) gave us some interesting stories from the early days of hackerism. Liza Loop announced her history of education in computing project. And Steve Weintz and Digibarn Curator Bruce Damer engaged in a long conversation about NeXT and a lot else!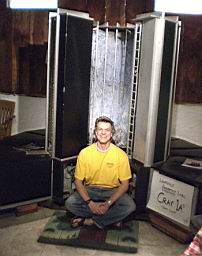 Listen to Steve Weintz in conversation with Bruce Damer
about NeXT and much more!